Kai Noonan, Associate Director, LGBTI Health Programming for ACON and 1800RESPECT National Sector Advisory Group member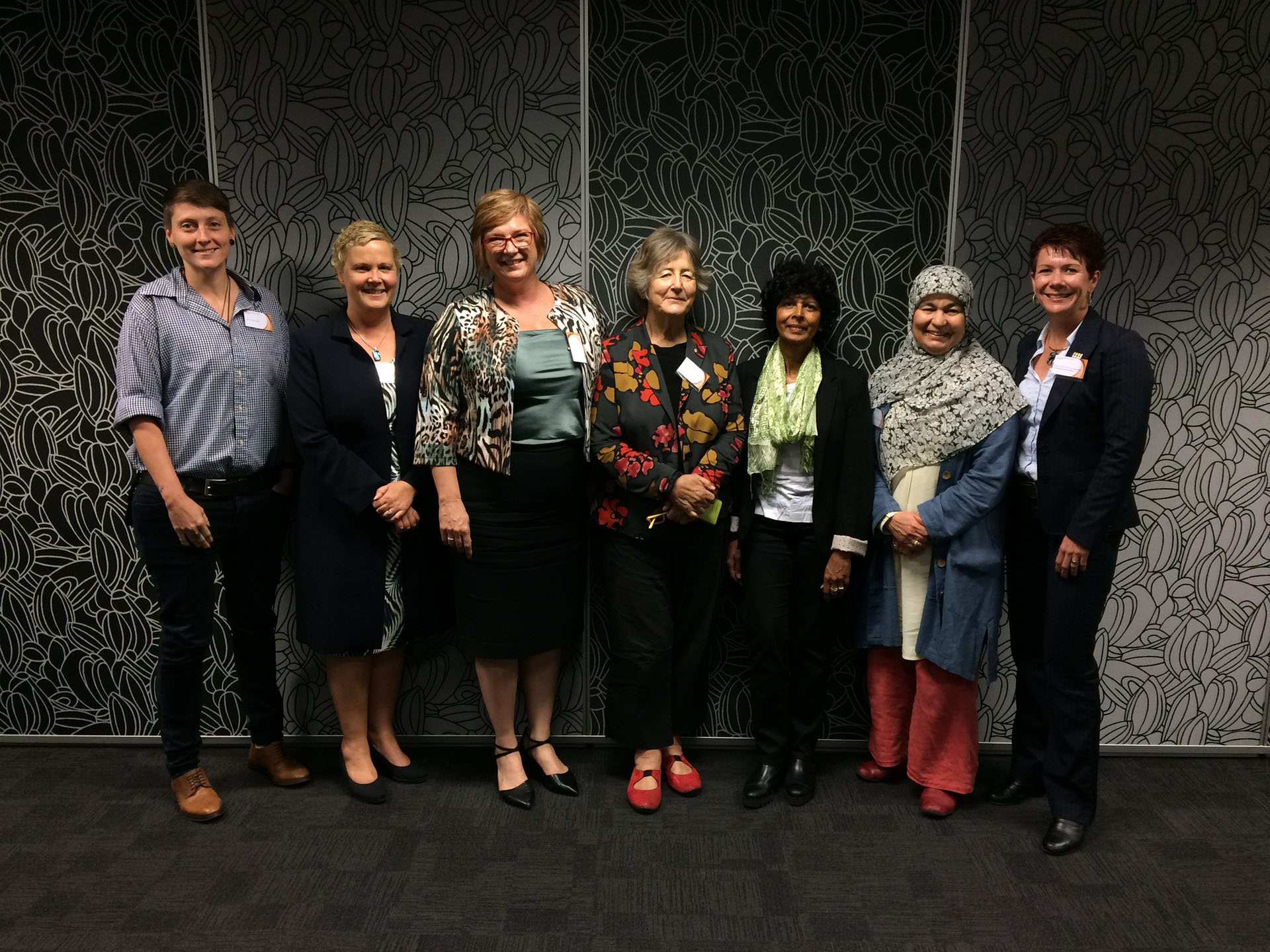 Kai Noonan, ACON
17 Aug 2020
LGBTIQ community living in silence with domestic violence
The 1800RESPECT Sector-in-Focus series highlights expert voices in the sexual assault, domestic and family violence sector about how to support all Australians impacted by violence. Most recently, 1800RESPECT spoke to Kai Noonan, Associate Director LGBTI Health Programming Development for ACON and she shares her thoughts here.
One year ago, following a long and hurtful national debate, same-sex marriage was legalised in Australia. This came at a great cost impacting the mental health and wellbeing of the LGBTIQ community.
The LGBTIQ community fought for equal rights and acceptance. We fought for our identities, we fought for our families and friends and we fought for our place in Australian society.
Above all we have been fighting for our right to love and for the law to recognise us and our relationships as equal to that of any other couple in Australia.
Over the last 3 years I have worked as the Domestic and Family Violence Project Coordinator and the Associate Director, LGBTI Health Programming Development for ACON which promotes the lifelong health of LGBTIQ people.
ACON has been at the forefront of campaigns like Say It Out Loud which encourages people from LGBTIQ communities to start talking about relationships.
But as the marriage equality debate in Australia became more divisive, ACON made a decision to put our family violence health promotion work on hold. We halted our advertising, intervention groups and the release of a series of short films exploring the uniqueness of our relationships.
We did not make this decision lightly and took advice from staff and management and our advisory committee.
We made this decision in the interests of the LGBTIQ community as it was our obligation to guard them against those looking for any reason to further demonise our community.
We were concerned that a public campaign about domestic violence in LGBTIQ relationships would be misused, that the other side would say: "See! Their relationships are not loving and equal. They shouldn't be getting married!"
Just as feminists have been concerned that any focus taken away from men's violence against women could reverse efforts to raise awareness of the issue, so too has the LGBTIQ community been aware that any focus taken away from the celebration of healthy and loving same-sex relationships could reverse efforts for acceptance and equality.
So where does this leave us now?
Since the marriage equality debate last year, our community has a chance to stop and reflect on the battles we still have ahead of us. One of those challenges is starting the conversation about domestic violence within our community.
We have fought for our relationships to be considered equal, but the conversation about domestic violence between same-sex partners and domestic violence experienced by trans and gender diverse people, is still 40 years behind the rest of the Australian community.
Although the majority of LGBTIQ relationships are healthy, domestic violence affects people in our community at similar rates as it affects non-LGBTIQ women, yet very few people within our community are currently talking about it and even less are accessing support.
ACON's latest research into gay men's experience of domestic violence showed that only 5% of participants contacted the police and only 3% called a domestic violence helpline after experiencing abuse.
We often see LGBTIQ people who have experienced violence live in silence as they are misunderstood or feel marginalised by the health professionals and police who are supposed to help them.
There continues to be a persistent misconception, stigma and shame that surrounds domestic violence for LGBTIQ people.
There are many well-meaning attempts in the domestic violence sector to be inclusive of our community, despite the need for government support and resources to achieve this.
There are services that have asked ACON "how can we invite more LGBTIQ people into our existing program?" but what we want them to be asking is: "How can we create a program that will meet the needs of LGBTIQ Australians?"
The LGBTIQ community has made quicker progress than any other minority group regarding legal rights and social acceptance.
Achieving marriage equality wasn't the last hurdle for our community. There's more to be done.
Although we are resilient, we need the support of the Australian community to, without shame or stigma, recognise, respond and recover from domestic and family violence.
Kai Noonan
ACON Associate Director, LGBTI Health Programming and Development
1800RESPECT National Sector Advisory Group member