Women with disabilities can feel excluded and be less likely to access response services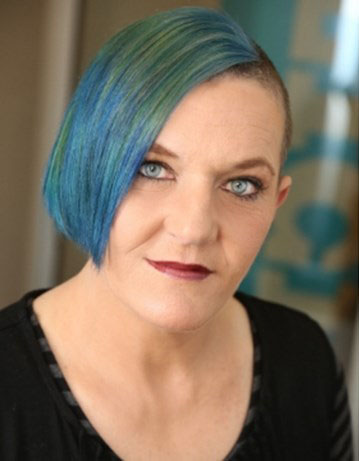 Carolyn Frohmader, CEO of Women with Disabilities Australia (WWDA)
16 APR 2019
The 1800RESPECT Sector-in-Focus series highlights expert voices in the sexual assault, domestic and family violence sector about how to support all Australians impacted by violence. Women with Disabilities Australia (WWDA) CEO Carolyn Frohmader discusses how, for some women, the pathway to safety is harder to find.
When it comes to domestic and family violence, words matter.
Differing terminology for what defines 'domestic and family violence' is used across different areas of the sector in different states and territories. These variances can often lead to confusion for those who have experienced these types of violence. But when you think about it logically, gender-based violence is gender-based violence, regardless of where you live.
Women with disabilities, in institutions, in same sex relationships, and women who have had their reproductive rights violated can feel excluded and be less likely to access response services. There is an assumption that the perpetrator has to be a partner, instead of understanding that it can also include ex-partners, carers and family members.
We hear from some of our members that 'the service is not for me because I was unlawfully sterilised, or they took my child away, or I live in an institution.' It means that their circumstances, their stories, their experiences are not validated and they don't get a pathway to safety. I think that's the really critical thing: the pathway to safety is not there for some women – which is what we're working on changing.
We partnered with 1800RESPECT to create the Sunny app - specifically designed for women with disability who may be impacted by domestic and family violence - and build an inclusive and accessible website. We're also working on improving pathways into and out of the 1800RESPECT service for women with disability.
The work we're doing with 1800RESPECT has international applicability because it also provides a model for new, emerging and existing networks of women with disability to learn from and to adapt to their own local, regional and national circumstances.
While there is plenty to be optimistic about, there is still so much change still required, particularly when it comes to reporting and seeking justice for violence.
Women with disability may also be hesitant to disclose violence when they are reliant on the perpetrator for care and support, or they simply may not be asked questions in the most appropriate way.
Some who experience violence are not believed. And so we have perpetrators who deliberately target women with disability because they know that they are less likely to face recourse.
Others don't disclose because they are fearful their children will be removed from them. Some of our members have lost custody of their children and the custody has been awarded to a perpetrator, even though the perpetrator has been charged with family violence offenses.
We need to talk about this issue more particularly with young people and work to diversify the options for people reaching out for help and advice.
Change will come from greater respect, recognition, and rights.  Women with disability must be recognised as human beings the same as everybody else, and they must be afforded the same rights as everybody else. Rights that so many of us take for granted.
The Sunny app has been designed for women with disability to make sure it provides the very best support for the people who use it. Find out more or download the app.
Carolyn Frohmader is the CEO of Women with Disabilities Australia.